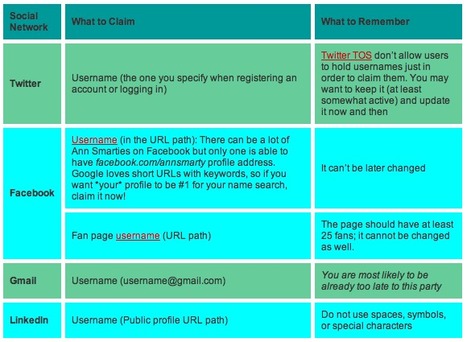 Robin Good: If you are looking to improve your reputation / visibility / branding online, Ann Smarty has a great report up on MarketinPilgrim, which has lots of great advice, information and helpful tools.

From the original article: "If you are blogging a lot and care about your brand name and what people see when they are searching Google for your name, here are exactly three things you need to do once to improve your Google search results branding:
1. Verify the Authorship of Your Articles
2. Create a Master Feed of Your Contributions
3. Claim Your Brand Name in Major Social Networks"
In the article Ann provides lots of detailed suggestions, examples and references while also providing specific free tools to use to execute each one of these steps.
Recommended reading. 9/10
Full article: http://www.marketingpilgrim.com/2012/02/3-must-take-steps-to-brand-search-results-for-your-name.html